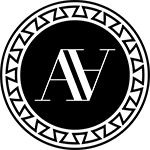 WEEKLY CURATION NEWSLETTERWEEKLY CURATION NEWSLETTERWEEKLY CURATION NEWSLETTERWEEKLY CURATION NEWSLETTERWEEKLY CURATION NEWSLETTERWEEKLY CURATION NEWSLETTERWEEKLY CURATION NEWSLETTERWEEKLY CURATION NEWSLETTERWEEKLY CURATION NEWSLETTERWEEKLY CURATION NEWSLETTERWEEKLY CURATION NEWSLETTER
Academia Aesthetics is your guide
We are here to help you appreciate and discover the artists, paintings, statues, architecture, other works, and aesthetics of our past.
Art is an integral part of understanding who we are as a species, and it serves to provide us with valuable insight into our collective experience. It's history can offer us an understanding of different cultures from around the globe and throughout time, and has a unique ability to bridge cultural divides. It has the power to transport us through time, allowing us to connect with those who lived before us in ways that may have otherwise been impossible, appreciating the style, skill, technique and craftsmanship that went into their work.
Art is essential in helping us better appreciate the world we inhabit today – both culturally and aesthetically – providing meaningful perspectives on humanity's collective experience over time.